UST crisis haunting cryptos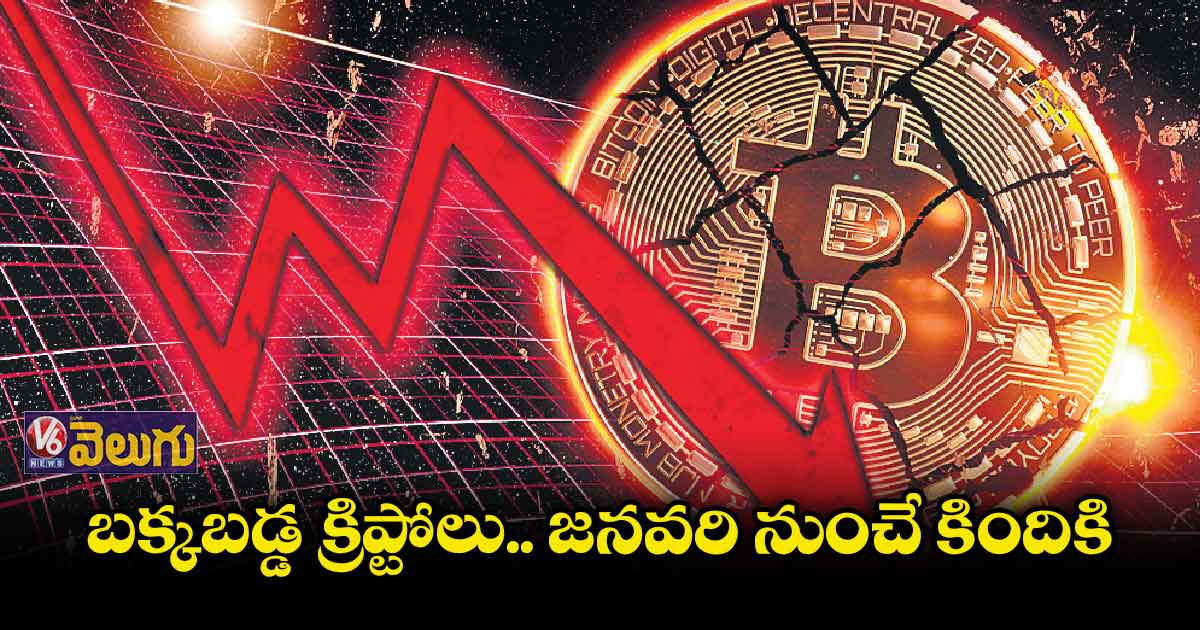 UST crisis haunting cryptos

Analysts who are currently struggling with recovery
Business Desk, Light: For the past six weeks, equity and crypto investors have been reluctant. Crypto investors in particular are suffering huge losses. Top cryptocurrencies also lost at least 30% of their value. Bitcoin fell to its January level last year. The crypto value fell to $ 27,194 (Rs. 21 lakhs). From there it rose slightly and is currently trading near $ 29,000. Bitcoin touched an all-time high of $ 68,990 (Rs. 53 lakh) in November last year. It is currently trading at a loss of over 50 per cent from that level. Ethereum, the second-largest cryptocurrency, fell 23% to $ 1,841 in the last six weeks, according to the market cap. XRP (34%), Solana (38%), Cardano (35%), Stellar (29%), Avalanche (39%), Palcadat (32%) and Terra USD (55%) tokens also fell. The crypto market has shrunk by $ 830 billion in the last month and a half.
Why are you falling ..
01 As interest rates rise globally, investors are withdrawing funds from high-risk assets such as stocks and cryptocurrencies. Looking at safe assets like bonds, gold, dollar. That is why cryptocurrencies are falling heavily. We are seeing stock markets taking off as well.
02 The main reason for the crash of cryptocurrencies is the separation of the stable coin TerrorusD (UST) from the dollar. Previously the UST was tied to the dollar. That is, the UST value was equal to one dollar. The cryptocurrency fell 55% to 45 cents as the UST was not recently linked to the dollar. This had a direct effect on another cryptocurrency, the Terra Luna (Luna). The crypto value fell 97% on Friday. The currency, which touched an all-time high of $ 118 in April this year, is currently trading at 37 cents. Other cryptocurrencies have also been hit hard by the UST crisis.
03 The Russia-Ukraine crisis does not seem to be over yet. With this, inflation is increasing globally. The global economy is hurting. This means that there is no growth in crypto assets.
Luna Fall..ExchangesEating investors
The UST crisis is hitting crypto investors across the country. Luna, who belongs to the Terra Black Chain, is the subject of what almost fell to Zero on Friday. This cryptocurrency has also been delisted by the crypto exchanges in the country. Investors are biting the crypto exchanges on the dump that cryptocurrencies are taking. Some people are impatient that Luna is not allowed to buy currency. Others are worried that their investments will remain in the crypto. Luna is the most popular currency on crypto exchanges in the country and it is estimated that many people put money into it.
.