irshi Videos News latest,
Patna: On the occasion of International Women's Day, on the occasion of International Women's Day, jointly organized by Nai Disha Parivar and 'Creation', a seminar was held along with Karmayogi Mahila Samman Samaroh at Bihar Industries Association Auditorium. Mahaseth lit the lamp. Creation Secretary Nilima Sinha presided over the function. On this occasion, the guests said that women play an important role in the development of the nation and society. Undeniably, social worker Rajesh Ballabh said that one cannot imagine the development of society without women.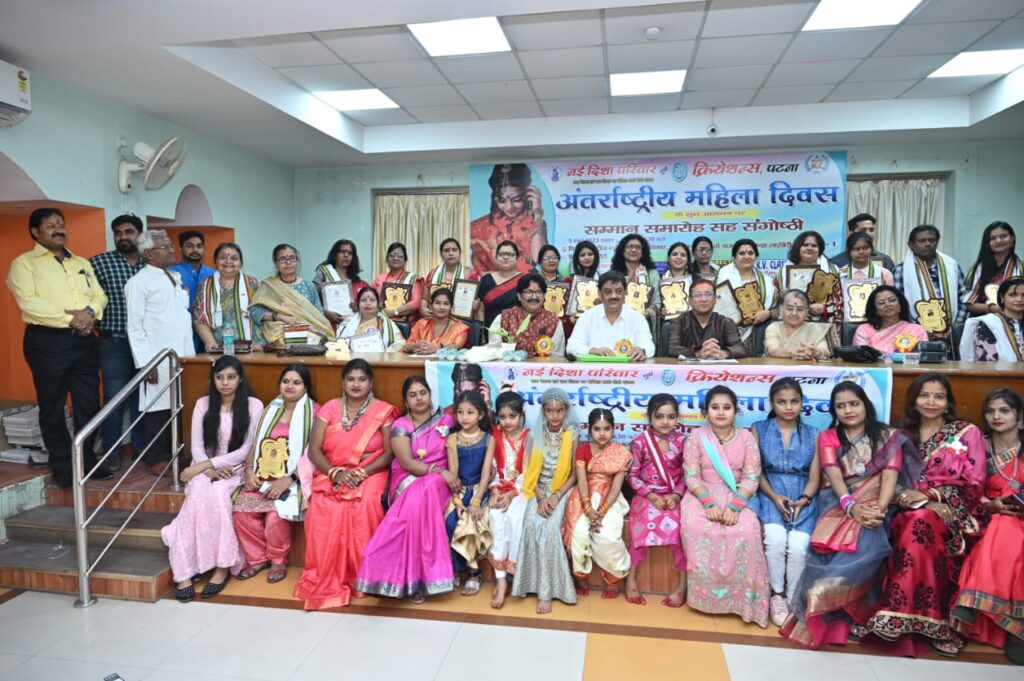 On this occasion, MLA Rashim Verma, former legislator Dr. Kiran Ghai Sinha, Mayor Sita Sahu, Deputy Mayor Reshmi Chandravanshi, Program Director Doordarshan / All India Radio Dr. Rajkumar Nahar, Dr. Diwakar Tejashwi and many other guests expressed their views. in the forum. During the ceremony, 31 women were honored with Karmayogi Mahila Samman-2023 with Angavasatra, badge and letter of honor for special contribution in various fields.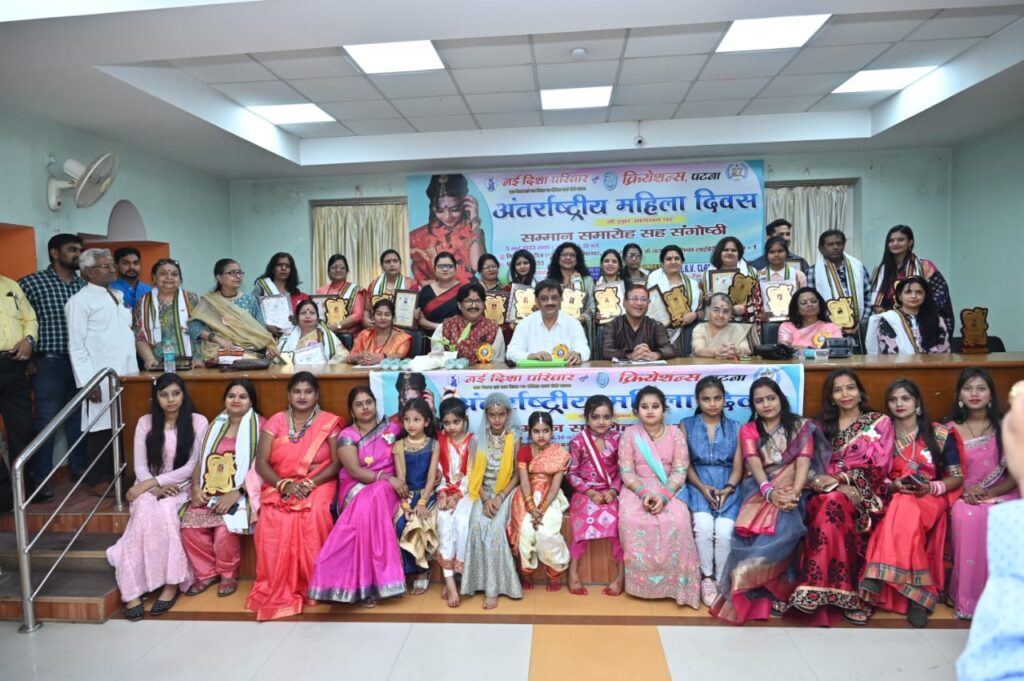 Dr. Ranjana Kumar Ophthalmologist, Among Social Workers, Preeti Kumari, Ragini Kumari, Swati Mishra, Shail Singh, Neerja Krishna, Sonia Singh, Niti Sinha, Namita, Mrs. Neha Verma, Mrs. Pushpa Tiwari, Kiran Ranjan, Indu Upadhyay Among Social Workers Hon. , Anita Kumari Gupta, Priya Rajhansh, Komal Kumari, Reshmi Chandravanshi and Vibha Rani Srivastava Writers, Teacher Ms. Archana Kumari, Pramila Kumari of Women's Helpline, Dr. Neha Singh, Anita Singh, Divya Singh. The program was coordinated by Rajesh Raj and Swati Mishra. Kamalnayan Shri Vastav welcomed the guests and thanked Rituraj.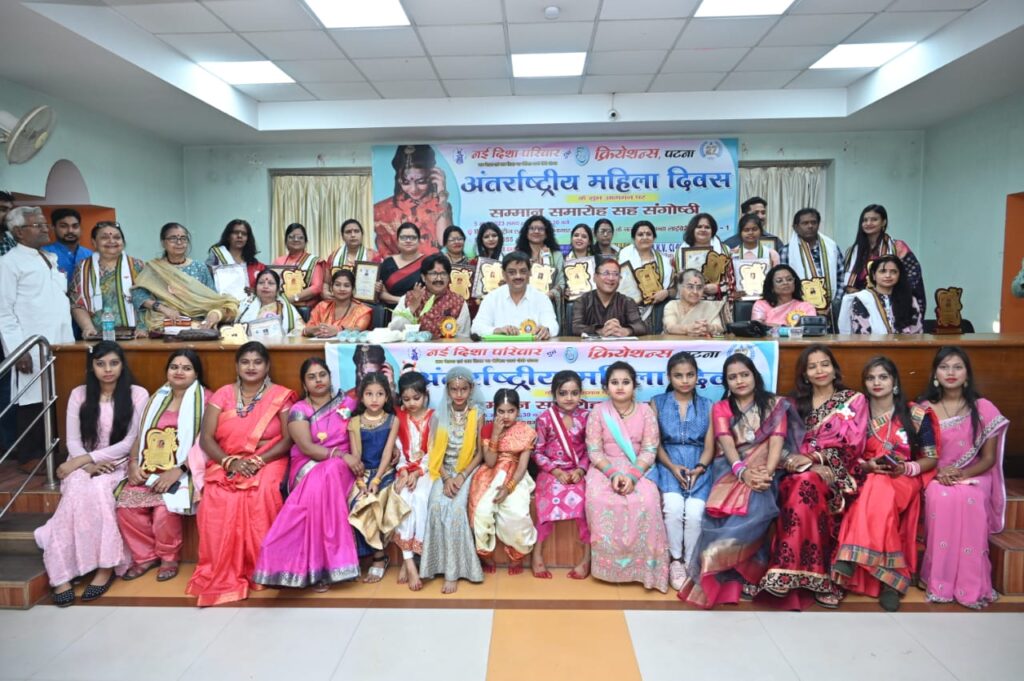 On this occasion introduced children like Ujala Raj, Pavani Prakashtha, Madhuram, Priyanshi, Rajlakshmi, Ujjwal Raj etc. colorful cultural program. Kaushal, Shibu Sapna Rani, Chinki Kumari, Nishu Arpita, Anamika, Sudha Srivastava, Omprakash, Mukesh Verma, Nagendra Pandit, Mohit Kumar, Aman, Paritosh, Ravindra Kumar, Pankaj Sinha etc.