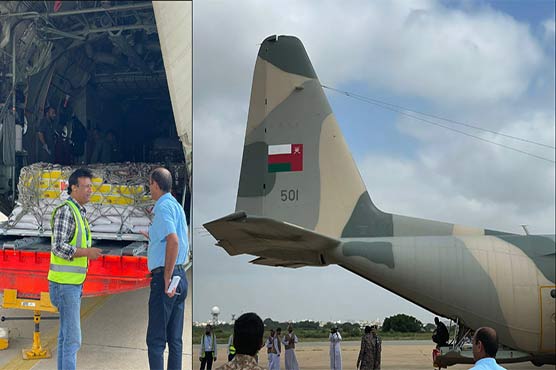 New York: (Web Desk) Aid is continuing for the flood victims from all over the world, Oman's third aid flight has arrived at Karachi Airport.
According to the details, many friendly countries of the world are continuing to send planes to help the flood victims of Pakistan.
The third aid flight from Oman arrived at Karachi Airport with essential supplies for the flood victims, where the Consul General of Oman and NDMA representatives received the supplies. The Pakistani authorities thanked Oman for receiving the relief supplies.