irshi Videos News latest,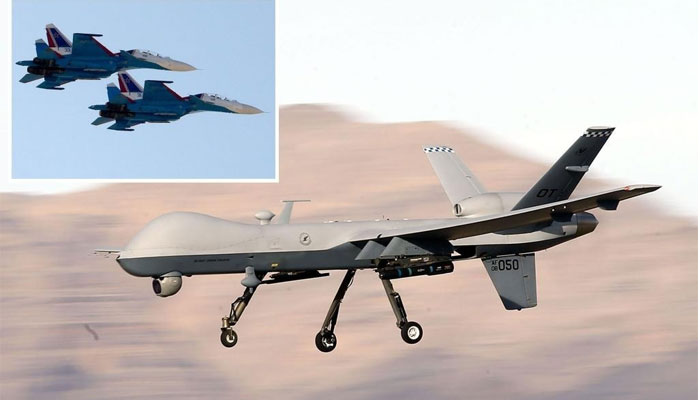 A Russian fighter jet collided with an American drone while flying over the Black Sea, resulting in the drone being completely destroyed.

The US military says an American MQ-9 drone crashed in the Black Sea after being intercepted by a Russian Su-27 fighter jet.
According to US military officials, the US drone was conducting routine operations in international airspace when the Russian fighter jet attempted to intercept the US MQ-9 Raptor drone.
According to officials, the Russian plane collided with a drone while trying to intercept an American drone. The American plane was completely destroyed during the collision.
U.S. military officials considered this action by the Russian aircraft unsafe and unprofessional, saying that the Russian aircraft had several times passed close to the U.S. drone and tried to drop oil on it, which is against environmental and professional ethics.
US military officials said that despite the incident, the US and its allies will continue their operations in the region.
.