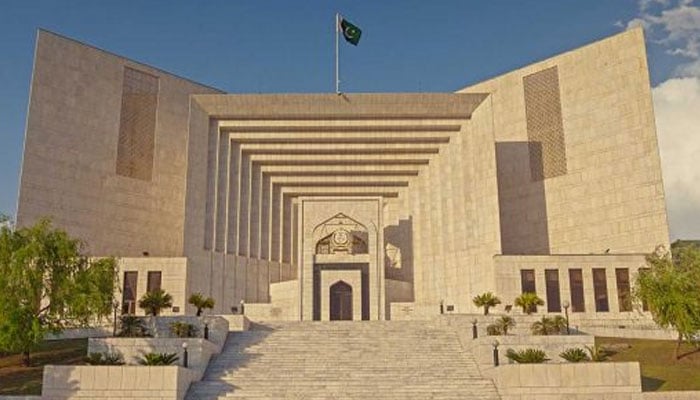 The 9th International Judicial Conference will begin today at the Supreme Court Islamabad, the main theme of the conference is the 75th year of Pakistan's independence.
According to the statement released by the Law and Justice Commission of Pakistan, the Law and Justice Commission of Pakistan is organizing the 9th International Judicial Conference under the auspices of the National Judicial (Policy Making) Committee which will be held on 23 and 24 September 2022 at the Supreme Court. Off will be held in Pakistan.
The main theme of the conference is "Pakistan's 75th year of independence," titled "The Importance of Justice: 75 Years – Reflecting on the Past and Looking to the Future".
The conference will be attended by Chief Justices, Eminent Judges, Attorney General of Pakistan, Legal experts, Jurisprudence, Scholars, Intellectuals and Lawyers from abroad and Pakistan.
The conference is being organized to focus on key areas including the role of various partners in delivery of justice, global challenges, dispute settlement mechanisms and delivery of justice in the age of digital development.
Role of judiciary in upholding rule of law and supremacy of constitution, role of police, prosecution, lawyers in delivery of justice, current global challenges and response of judiciary, economic challenges and dispute settlement mechanisms, legislative response and The topics of road map for the future, justice and digital advancement will be discussed.
Chief Justice of Pakistan, Justice Umar Atta Bandyal will be the chief guest of the conference who will address the conference on the topic of "Role of Judiciary in Upholding the Rule of Law and Upholding the Supremacy of the Constitution" on the first day of the session.
.