irshi Videos News latest,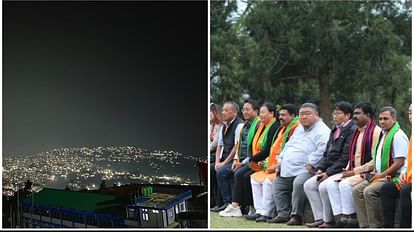 Temjen Imna Along shared stunning photos.
Photo: Twitter/@AlongImna
Expansion
Nagaland's popular leader and BJP president Temjen Imna Along is still in the limelight for his social media posts. Especially for the humor and some shocking photos and videos. Recently he has written two new posts, where he has once again shown his same art of laughing and shocking.
Temjen shared a picture of Kohima, the capital of Nagaland, on Twitter on Wednesday evening itself. In this he has shown the beauty of Kohima evening. The picture shows Kohima in a blanket of lights in the deep dark night. Temjen captioned this photo, "Beauty of Kohima."
The beauty of Kohima ❤️ image.twitter.com/PjqJEoertu

— Temjen Imna Along (@AlongImna) March 15, 2023
,