Sir pass .. otherwise get married .. Strange desires of students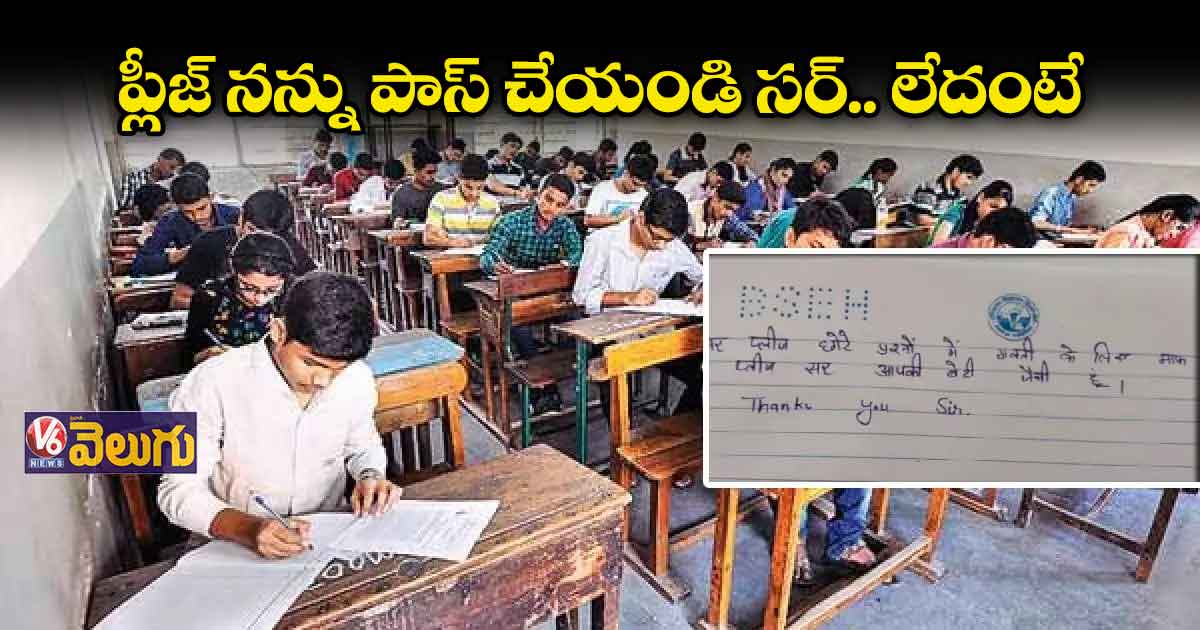 Exams are .. Many students are worried about whether they will pass. Some revolve around oysters to make themselves passable. Others try to be innovative. Strange desires are sought in the exams paper. Please pass themselves .. otherwise life will not be ruined and they threaten to commit suicide if they do not get good marks. Exactly such an incident took place in Haryana.
There have recently been ten, inter tests in the state. These are being evaluated by the education authorities. Students look at what is written in each paper and sniff it. A student asked if he did not know the answer to this question. Sir .. I apologize if I made a mistake in the answer I wrote .. I asked a student not to pass like your daughter. Inter student wrote that his father was a heavy drinker and his stepmother was being harassed in the film.
If he does not pass these exams with good marks .. the student is angry that he will marry her. District Education Officer Dayanand Sihag said that at present the 10th and 12th class examination papers are being evaluated and unnecessary writing is being done on the answer sheets. He appealed to all teachers to tell students in classes not to do such things.
For more news:
Manik Saha sworn in as Tripura Chief Minister
The CM fears the Congress and the NCP
.