irshi Videos News latest,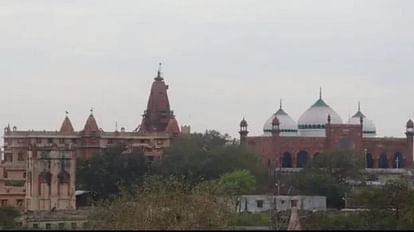 Controversy over Shri Krishna Janmabhoomi in Mathura
– Photo: Amar Ujala
Expansion
The Allahabad High Court has asked all parties to file their responses within 10 days, while hearing a petition demanding that all issues of the Shri Krishna Janmabhoomi dispute be heard in the Supreme Court. The court has said that a counter-affidavit should be filed within a week of a party's reply. The court has decided on April 4 to hear the case. Justice Arvind Kumar Mishra-I has passed this order while hearing the petition of Lord Krishna Virajman and seven others.
It was submitted on behalf of the petitioner's advocate that a notice was made available to the party Shri Krishna Janmabhoomi Seva Sangh. Despite this, no one has come forward on their behalf. It looks like he is not interested in getting involved.
On this, the court gave the service union a last chance to appear and said that the case should not be prolonged unnecessarily. Therefore, all parties should submit their response within 10 days. In the case, the petitioner has made four persons including Central Waqf Board Sunni, Shahi Imam Masjid Planning Committee as parties.
,