92 percent of the English countryside is out of bounds. With poetry, picnics and joy, it's time to reclaim what once was ours, says Nick Hayes of the Right to Rome campaign
'Private property: stay out.' 'No sidewalks.' 'Fishing: Permit holders only.' 'The trespasser will be a participant in the punishment.'
Want a breath of fresh country air? Feel like a bracing river dip? Well, choose carefully. Stray off the designated route or shower in the wrong place, and you could be in for trespassing.
"More often than not, you will find that your right of way will be closed on both sides. Basically, we are only allowed to walk in straight lines behind barbed wire."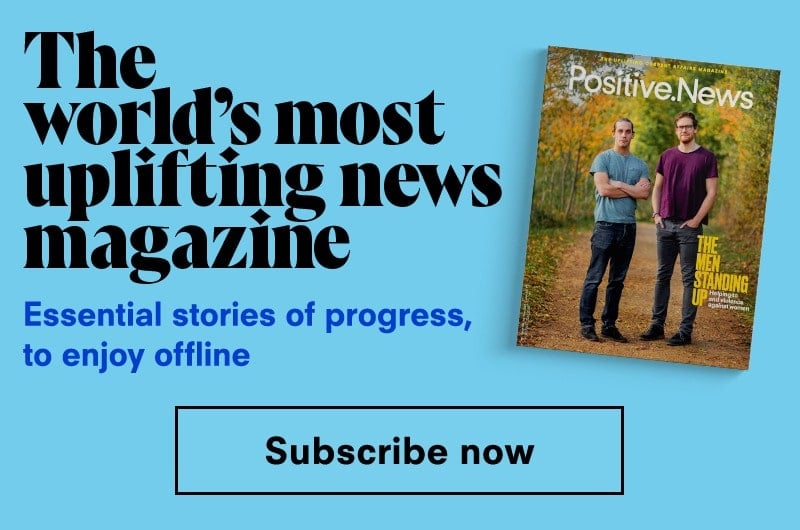 So argues Nick Hayes, author, painter, wood stick carver, and leading voice in an increasingly vocal movement to reclaim our right to roam.
On 24 September, he and others will participate in a mass trespass to save Worth Forest, the largest forest in Sussex, known as the Right to Rome campaign (of which Hayes is a co-founder).
The action follows a recent letter to the Prime Minister, in which the Right to Rome set up a powerful case against England's 'unfair' and 'untenable' land access laws. At the core of that matter are the benefits that access to nature provides, both for oneself as well as for the natural environment.
An untapped army of countryside-loving volunteers are on hand to help preserve our wild places – if only the law would give them access
Whatever our outdoor tipple – walking, camping, swimming, foraging, birdwatching – engaging in the great outdoors has been scientifically shown to boost our mental and physical well-being.
As the open letter says: 'Our love for nature resonates with millions of our followers, but in England, it is actively discouraged by law.' Nature is also lost, the right of advocates to roam remains intact.
Contrary to the stereotype (think littering, damaged gates, dogs out of control), most people who visit the countryside treat it with care and respect.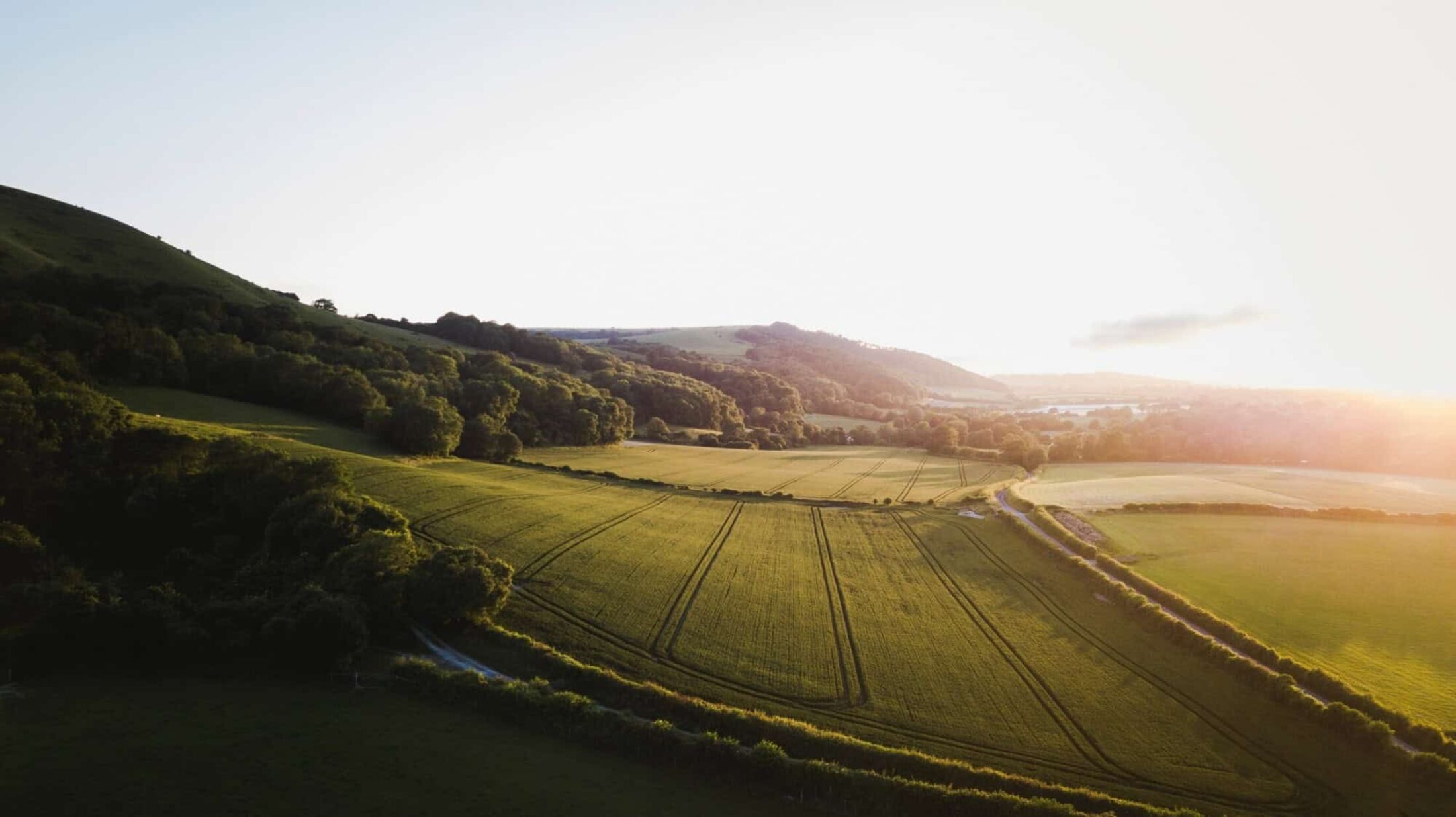 92 percent of the English countryside is out of bounds for the common people. Image: Sam Knight
Hayes claims that the landlords deliberately cast the public in a "misleading" light. Why so? Because if the opposite turned out to be true, "their last remaining moral reason for kicking us out" (namely: protecting the countryside from urban mobs) would fail.
But Hayes' argument goes even further. It's not that most of us don't trash the countryside, many of us actively want to help restore and preserve it, he says.
Whether it's amateur entomologists counting beetles or scout groups collecting garbage, an untapped army of countryside-loving volunteers are on hand to help preserve our wild places—if only the law allows them to. will reach.
act like you're already free
"We've got this workforce out there that's absolutely crazy about moths or fungi or foraging, but they are far from actively pursuing those interests," Hayes says.
In part, the solution is legal. Two decades ago, the UK government introduced the Countryside and Rights of Way Act. While a step in the right direction, its open access principles extend to only 8 percent of land and only 3 percent of rivers in England.
Hayes wants to see the Act's reach expanded both in terms of geographic scope and permissible activities (for example, if caught in a wild camp in England and Wales, and you could be fined £2,500).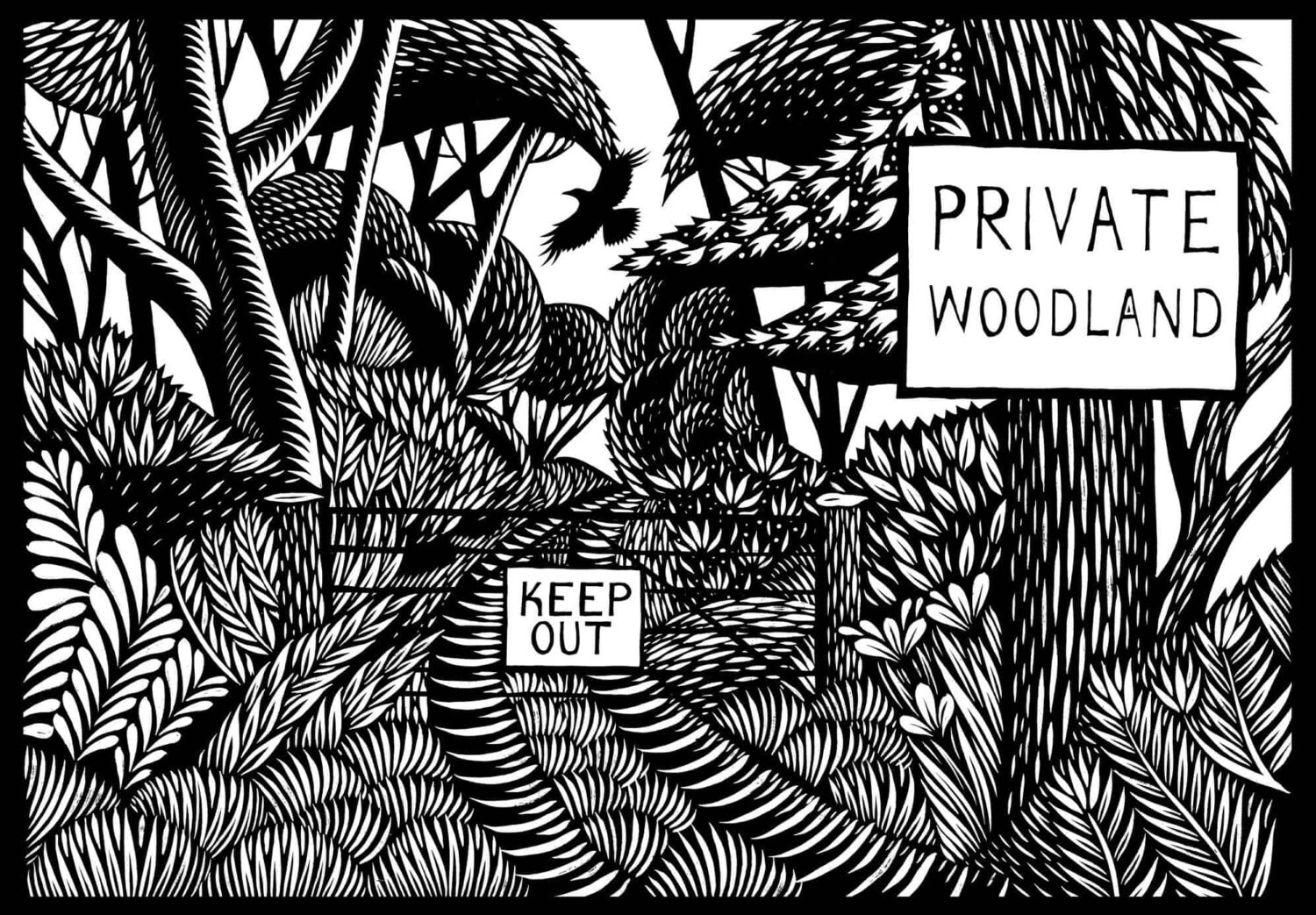 "We have no sense of indigenousness in England because a vital element of it – our relationship with the land – was plundered from us hundreds of years ago," says Hayes. Illustration: Nick Hayes
Just as the law needs to change, Hayes insists, so does the way we make up the countryside in our minds. His first advice to a trespasser: "Act as if you're already free." So there is no waiting for permission. Instead, treat the land (respectfully) as yours – or, more accurately, ours.
Here, Hayes turns to the history books. The process of private land ownership, as we understand it today, began over 500 years ago with the infamous Enclosure Act – later supercharged by lawmakers in the 18th and 19th centuries.
Prior to this, however, the land was generally owned collectively, with everyday people using it to graze their livestock, collect firewood, cut turf for fuel, and the like.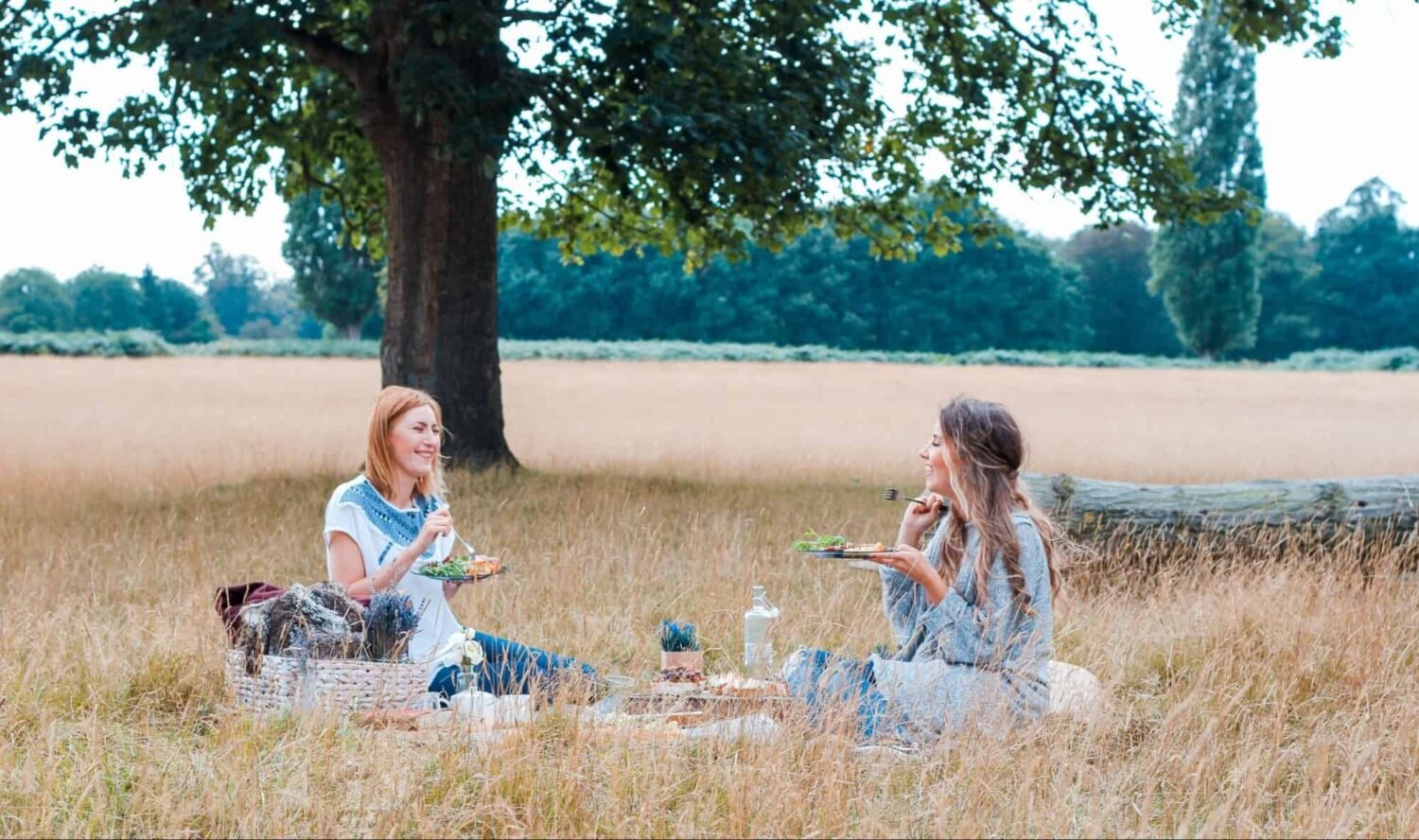 The Right to Walk campaign encourages picnics as a form of protest. Image: Toa Heftiba
What landowners today call 'encroachment', Hess sees only as reclaiming what is ours from historical right.
He argues, "We have no sense of swadeshi in England because a vital element of it – our relationship with the land – was plundered from us hundreds of years ago." "We have forgotten what we have lost."
His response to the problem stems from the same logic. Essentially, we need to become the 'normal' of modern times, he says; By which they mean not only our claim of right to reach rural areas but a commitment to run it responsibly.
In his recently released book, The Traspasser's Companion: A Field Guide to Reclaiming What Is Already Ours, Hayes offers thoughts on what this act of "reclaiming our commons culture" would look like in practice. Is.
One idea is to revive the 'old arts' using material collected from the countryside. Tips here include corn-dolly making, wild clay casting, and herbal medicine (forget your skin cream; burdock will not only clear your skin, it'll also help your liver, apparently).
Another proposal is to join a group trespasser for which the Right to Rome campaign is being organized throughout the year, such as the 'trespass gig' which they recently organized with activist musician beans on toast at a 'forbidden' location in Berkshire. was held together. If you tend to trespass, he recommends, take a picnic basket or a book of poetry to debunk the "we're all barbarians" myth.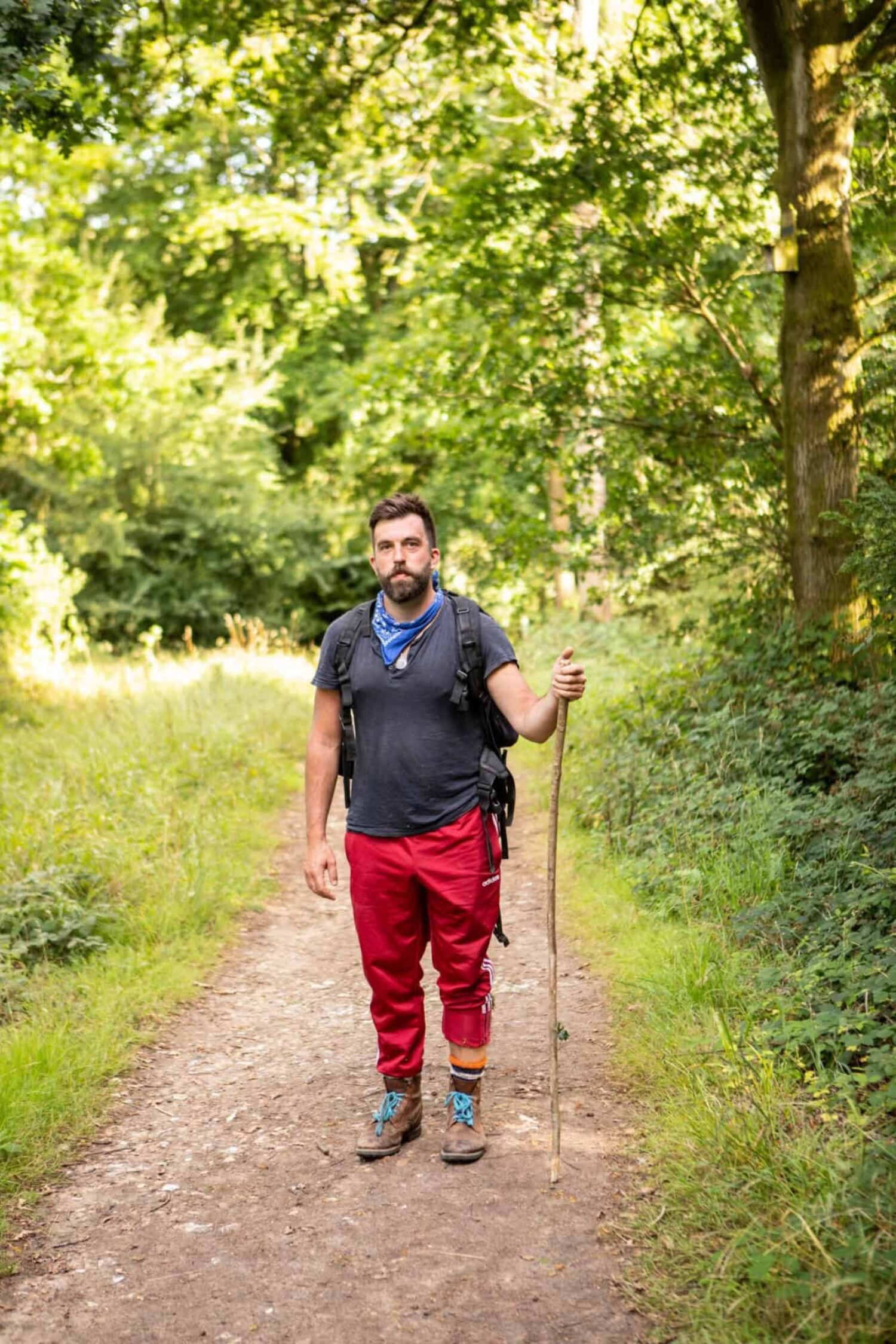 From corn-dolly making to herbal medicine, Hayes' new book offers practical tips on "reclaiming our commons culture." Image: Nick Hayes. credit: Antonio Olmos
Finally, consider choosing a local patch of woodland or stretch of river that is precious to you and, together with others in your community, resolve to take responsibility for it.
In Cambridgeshire, a group of about 100 residents concerned about the deterioration of the Cam River did exactly that – to "join the river in a relationship of respect and leadership", in the words of their Declaration of Rights.
"In a sense, it does nothing," Hayes says. "But in another sense, now you have 100 people who are sticking their necks out to protect the river."
Underpinning current trespass laws is a landlord's or desire to prevent their land from being damaged. But what, Hayes asks, if the same law is harming the general public by depriving them of the benefits of nature?
It's a legal quagmire—and Hayes believes the best solution is to pour our wells and jump right in.
Main image: Nick Hayes. credit: Antonio Olmos
Help us break the prejudice of bad news
Positive news is helping more people than ever to gain a balanced view of the world – one that supports their well-being and empowers them to make changes towards a better future. And as our audience and influence grow, we're showing the rest of the media that the good news matters.
But the cost of living crisis in the UK is affecting our incomes, with fewer people committing to magazine subscriptions – which have traditionally been our main source of funding. Plus, the cost of paper and printing keeps rising.
We don't want to put a paywall on our website because we believe everyone should have a chance to benefit from the good news. But we will not be able to continue funding our online reporting without your help.
If you value and can afford the work we do, please consider making a one-time or regular contribution as a positive news supporter. We need 1,000 readers to contribute just £3 per month to get us through this challenging time.

And remember, as a not-for-profit, we work only at your service, and all money goes towards our journalism.
Support Positive News Now