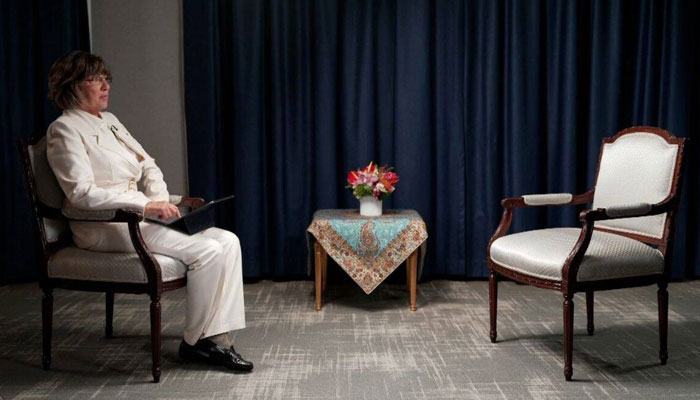 The Iranian president canceled an interview with an American journalist for refusing to wear a scarf.

According to the American media, the Iranian president's team made a condition of the scarf a few minutes before the interview with the anchor Christiana Amanpour, to which Christiana Amanpour refused to accept the condition of wearing the scarf.
According to the American media, an interview with the Iranian president in New York on the sidelines of the General Assembly session was scheduled in advance.
Christiana Amanpour said that while reporting in Iran, I wear a scarf according to local laws and customs. There is no law on wearing a scarf to an interview in New York. No Iranian president has ever bet me a scarf anywhere outside of Iran.
According to Christiana Amanpour, I have interviewed every Iranian president since 1995.
He said that I rejected the scarf request for myself, my organization and women journalists around the world because it is not mandatory. President Raisi's aide referred to the holy months of Muharram and Safar and the ongoing nationwide protests in Iran.
Christiana Amanpour said that in the interview I had to ask President Raisi about the death of Mehsa Amini, the nuclear deal and Russia's support in the Ukraine war. Iran's position was not presented in the American media report on the issue of the condition of the scarf from the female journalist.
It should be noted that Christiana Amanpour, whose father was Iranian, grew up in Tehran and speaks Persian fluently.
.