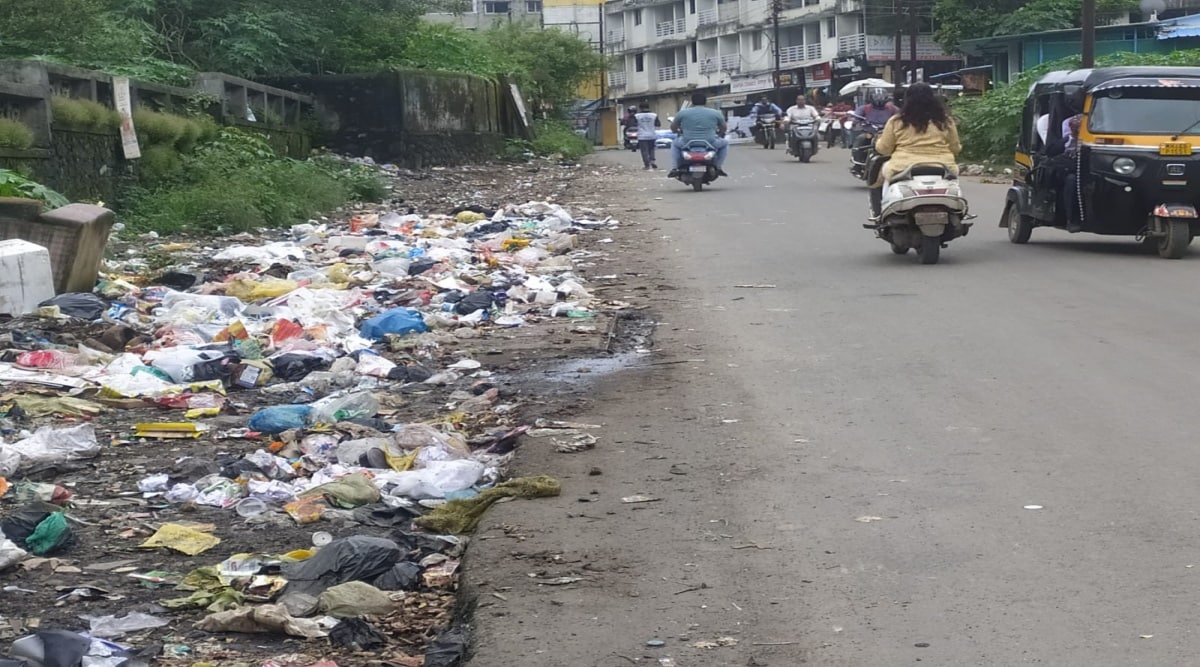 Due to the growing urbanization of Uran, which is developing as a part of Navi Mumbai itself, the problem of garbage in the taluka has become serious. As the gram panchayats in the taluka do not have space for garbage disposal, the garbage from the village is being dumped on the traffic roads of the neighboring villages. Due to this, many villages in Uran taluka and the roads of the division have started filling up with village waste. Due to the continuous rains, the garbage has started to rot, and the passengers and citizens traveling on this route have to travel with their noses in their fists due to the problem of bad smell caused by the garbage.
Uran taluka has 35 village panchayats, one municipal council and the newly developing Dronagiri node city, which has increased due to increasing urbanization in the area.
Also Read- Frequent power outages in Uran; Effect on CCTV
Garbage has to be carried 40 km
On the one hand, while cleanliness drives and competitions are being organized by the government, as the municipal council in Uran does not have a garbage bin, the waste of the municipal council has to be transported 40 kilometers away to the garbage dump in Panvel. So the problem of disposal of waste generated in Gram Panchayat in Uran has increased. Uran Panchayat Samiti has repeatedly requested to get land through CIDCO and funds from big industries to dispose of this generated waste, but it is being ignored. Therefore, the problem of garbage in villages has become serious.
Also Read – Increase in Dengue, Malaria Patients in Navi Mumbai; Since January till now 60 patients of malaria and 10 patients of dengue
The problem of waste is likely to increase further
At present, while the development of Uran is taking place at a rapid pace, the problem of waste is likely to increase further. Therefore, the citizens are demanding measures to dispose of the waste generated in Uran through the government and administration as soon as possible.