PM Modi often used to visit Ambaji Temple from Vadnagar at his home. After that even when he shifted to Ahmedabad, he used to come to see mother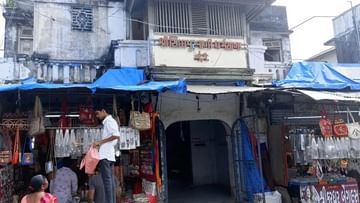 PM Modi will come to visit Shakti Peeth Ambaji
Prime Minister Narendra Modi (PM Narendra Modi) will visit Shakti Peeth Ambaji during his Gujarat tour. Political experts say that PM Narendra Modi has unwavering faith in Mata Ambaji. According to the people here, PM Narendra Modi used to visit this temple since his childhood. After this, when he made his debut in political life, his confidence grew further. The temple priests say that Mother is the embodiment of Shakti and it is Mother who has given power to Prime Minister Narendra Modi. He claims that even after becoming the Chief Minister, the Prime Minister used to come here frequently and he has been coming here even after becoming the Prime Minister.
It has also often been seen that Prime Minister Narendra Modi visits the Shaktipeeth before a big and important election. As when Narendra Modi went to Kedarnath during the Lok Sabha elections, he also performed penance. If we talk about this now, there are elections in Gujarat in the next few days. The Gujarat election is very important before the Lok Sabha elections.
Important in the sense that the Gujarat elections will have an impact on the next Lok Sabha elections as well. By the way, this time the Gujarat elections are going to be very interesting. Because Aam Aadmi Party has also talked about contesting elections from here. Amidst all these political equations, Prime Minister Narendra Modi is visiting Ambaji before the elections, although this visit of the Prime Minister is linked to his faith. But, some people also say that before any major election, the Prime Minister definitely comes to see his adorable Lord.
PM Modi used to visit Ambaji temple frequently
PM Modi used to visit Ambaji Temple from Vadnagar at his home. After that, even when he shifted to Ahmedabad, he used to come to see Ambaji. Sidhwani used to stay in Dharamshala when he used to come in those days, his friend Kishore Kumar says about him that when he used to come there he would stay for two to four hours and he would talk about RSS. Modi is coming there even before the era of Prachar Jan Sangh. People there consider Prime Minister Narendra Modi as God. He says that till he was the Chief Minister of Gujarat, he used to go to Ahmedabad to meet him.
Mother's temple is one of the 51 Shaktipeeths
Ambaji Temple is one of the 51 Shakti Peethas. It is said that the heart of Goddess Sati fell here. The most important thing is that there is no idol of any goddess in the sanctum sanctorum of this temple like in normal temples. In fact, Sri Yantra is worshiped here instead of an idol of the Goddess. A sacred flame is also burning here, unbroken and never extinguished. Experts say that there is a mountain near the Ambaji temple, named Gabbar. There is also an ancient temple of Mata here.
This temple is located on Gujarat-Rajasthan border.
Sri Yantra of Mother is installed here. This Sriyantra is decorated in such a way that the viewer feels that Mother Ambe is seated here. It is said about the Ambaji temple that the shaving ceremony of Lord Krishna was performed here. Also, Lord Rama has also come here to worship Shakti. Ma Ambaji Temple is located on the Gujarat-Rajasthan border. It is believed that this temple is about twelve hundred years old. The restoration work of this temple started from 1975 and is ongoing since then. This temple made of white marble is very grand. The peak of the temple is one hundred and three feet high. There are 358 golden urns on the summit. Shaktiswarup Ambaji is considered to be one of the very ancient 51 Shaktipeeths of the country.
.