irshi Videos News latest,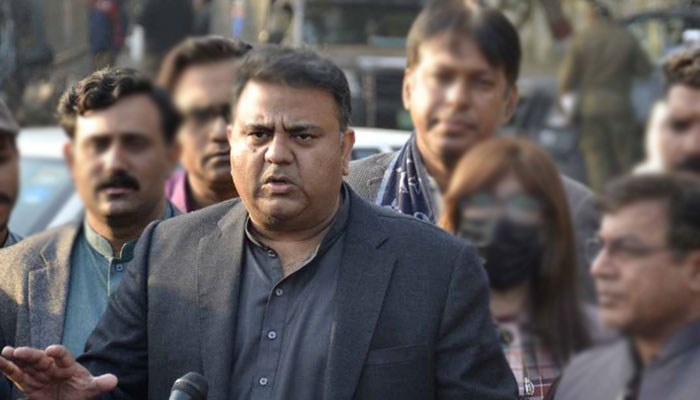 Islamabad: The Federal Investigation Agency (FIA) summoned Fawad Chaudhry for accusing PML-N leader Maryam Nawaz of removing Tosha Khana.
FIA has summoned PTI leader Fawad Chaudhry on March 17, FIA has issued a notice to Fawad Chaudhry on the complaint of Islamabad resident Raja Mohammad Haroon.
The citizen's petition states that Fawad Chaudhry has falsely accused Maryam Nawaz of taking a watch from Tosha Khana. People were agitated against Maryam Nawaz through
Citizen says Tosha Khana album was released, there is no mention of Maryam Nawaz taking the view, action should be taken against Fawad Chaudhry for the threatening and illegal tweet.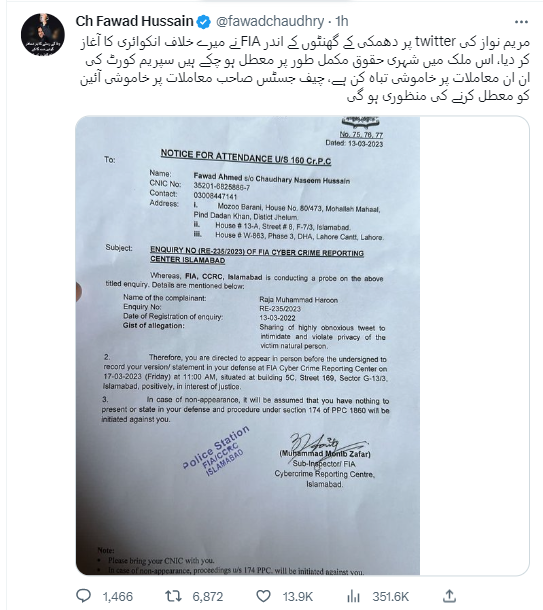 Reacting in this regard, Fawad Chaudhry posted FI's notice on Twitter and said that within hours of Maryam Nawaz's Twitter threat, FIA has started an investigation against me.
Fawad Chaudhry said that civil rights have been completely suspended in this country, the silence of the Supreme Court on these issues is tragic, Chief Justice sir, silence on the issues will be consent to suspend the constitution.
Later, Fawad Chaudhry also deleted the said tweet.
.