irshi Videos News latest,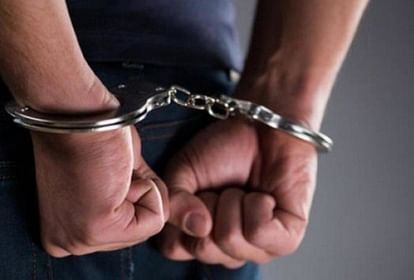 Police officer arrested (instructive image)
– Image: Social media
Expansion
A man strangled his wife to death in Maharashtra's Palghar. What is surprising is that the accused went to work even after killing his wife and surrendered after reaching the police station in the evening after working the whole day. The police are now investigating the case. According to police, the incident took place at Valai Para in Nalasopara area of ​​Palghar district. Prabhunath Ramgopal Vishwakarma, who lives there, strangled his wife Anita to death.
A woman lost her life because of doubts about her character
During police interrogations, it was revealed that the accused was suspicious of his wife's character. A fight broke out between the two over this issue and the accused strangled the woman to death. After committing the murder, the accused went to work and turned himself in at the police station that evening. The police are now investigating the case. On the other hand, in another case, a fire in Mumbai's Malad slum has come to light. The incident took place on Monday evening, after which black smoke covered the area. However, it is a matter of pride that there were no casualties in this accident. The police are investigating the cause of the fire.
also read this- Maharashtra: Accused was printing fake notes at home, told hearing – learned from YouTube video
,