irshi Videos News latest,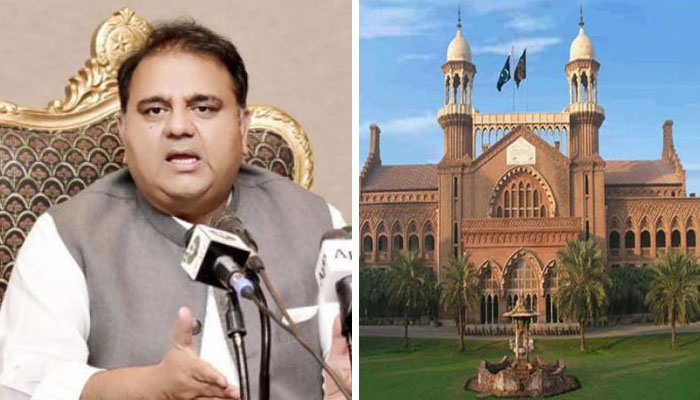 Lahore High Court Judge Tariq Saleem while hearing the petition filed against Zaman Park Operation spoke to Fawad Chaudhry that he is not following the law, he is causing trouble to the entire nation, it is God's will to let the nation live. Continue..
A petition against the police action in Zaman Park was heard in the Lahore High Court, where IG Punjab and Punjab Attorney General appeared before the court.
At the beginning of the hearing, Justice Tariq Salim asked where is the petitioner, Fawad Chaudhry? His lawyer said he was on his way.
The court said it was 10 o'clock why are they not here, is it serious that they are not here at 10 o'clock.
During the hearing, Judge Tariq Salim said that I don't see any problem in this whole matter, everything is in the law, no one reads the law from both sides, they keep talking about other things, the system is fixed from both sides, the case warrants. But sometimes you come to Lahore High Court and sometimes you go to Islamabad High Court, you don't know where to go.
During the hearing, when Fawad Chaudhry came to the courtroom, the judge said that you are not following the law, which is causing trouble to the entire nation.
On this, Fawad Chaudhry said that if Khan sahib appeared in 4 courts, what was the problem in appearing in the second one, the information about the attack on Imran Khan was 100% confirmed, so he asked to appear through video link.
About this the court said that it is a security system, you bring yourself into the system, there is a mechanism for everything, everyone has rights, they have to be balanced, you all sit together. If you want to hold a mass meeting, plan it 15 days in advance. It is God's will to let the nation's life continue. You will not hold a meeting on Sunday. Even if someone gets married, they plan first. Today you sit together. Solve it.
Later, the court adjourned further hearing of the case till eleven o'clock tomorrow.
.