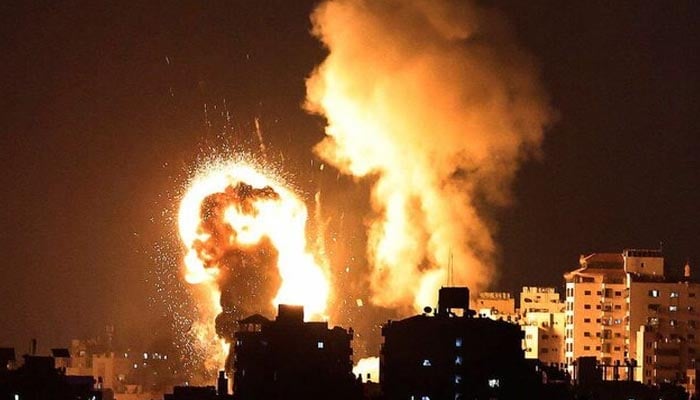 5 Palestinians, including 3 children, were martyred in the Israeli bombardment of the Jabalia refugee camp in Gaza, the number of dead Palestinians has reached 20 in two days.

According to the news agency, more than 140 Palestinians have been injured in Israeli attacks since Friday.
The Palestinian organization Islamic Jihad has vowed to take revenge for the death of its commander and his younger brother, while three and a half hundred rockets were fired at Israel in retaliation.
Hamas says that Israel will have to pay for its new crime.
Meanwhile, the Israeli attack on Gaza has been strongly condemned by Pakistan and Saudi Arabia. Pakistan has described the recent atrocities as examples of illegal actions.
Pakistan has demanded the international community to stop Israel from using force against Palestinians.
.