irshi Videos News latest,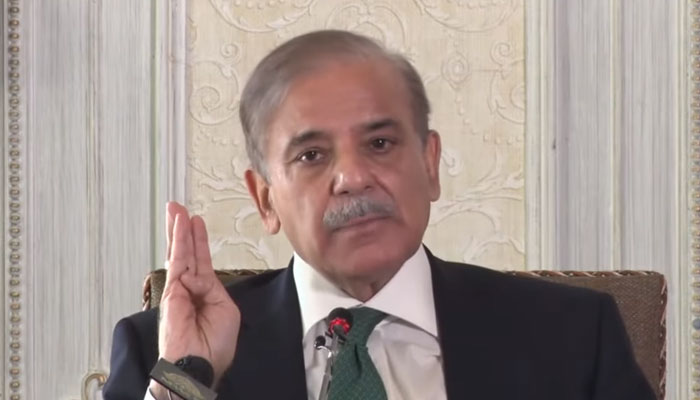 Islamabad: Prime Minister Shehbaz Sharif has said that Imran Khan's arrest notices have been issued by courts and they are not doing anything in this regard.
Speaking to the CPNE delegation, the Prime Minister said that the IMF is facing the toughest conditions, Pakistan is facing economic, external and political challenges, but the fear of bankruptcy is over.
The Prime Minister said that Imran Khan ignored the IMF deal due to the fear of the fall of the government.
He further said that there is an indication that Shahbaz Sharif will not be able to lead the government, but we will continue.
The Prime Minister said that Imran Khan made his house regular, demolished the house of poor, the government made new laws related to Tosha Khana.
He further said that the census has been started in the country, the funds have been provided, the district administrations have to contribute to the census, the district administration has reservations regarding the census, he said if the reservations are removed, they will continue.
Shahbaz Sharif said that the governor has written on the issue of terrorism in Khyber Pakhtunkhwa, elections are held in 2 provinces, not in 2, time will tell the results, no party can run away from elections.
Referring to Imran Khan, the Prime Minister said that a person thinks he is above the law. Imran Khan now complains about illness, old age and feeling powerless. Fake cases were filed against him, someone once said I would not show up.
He said I am not doing anything, the arrest notices are issued by the courts, a man who did it himself is teaching us. Reverse the IMF agreement for fear of government collapse.
.