Imran Khan attacked my house, Noor Alam Khan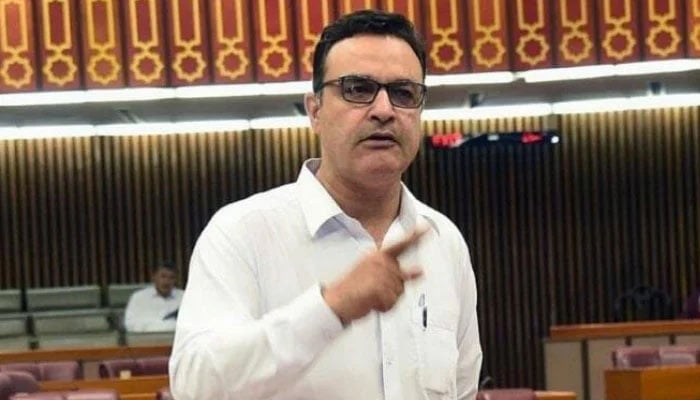 Pakistan Tehreek-e-Insaf (PTI) National Assembly member Noor Alam Khan has said that Imran Khan has sent thugs to attack his house in Peshawar.

Talking to Geo News, he said that Deputy Speaker KP Mahmood Jan and Arbab Waseem attacked with PTI workers, the people of my village chased away the PTI workers.
Noor Alam said that they wanted to create law and order situation by attacking my house. Police provided protection to the attackers.
The MNA further said that Imran Khan incited the PTI workers, they are mentally paralyzed people, I am still alive, I can protest in front of CM House.
On the other hand, the police denied the statement of Noor Alam Khan and said that the participants in the PTI rally chanted slogans against Noor Alam on the main road.
According to police, Noor Alam's house is far away. No attacker is seen in the video shared by Noor Alam.
.