I was also there when Babri fell, there was no Shiv Sainik, don't lie- Raosaheb Danve – Marathi News | I was also there when Babri fell, there was no Shiv Sainik; said central minister Raosaheb Danve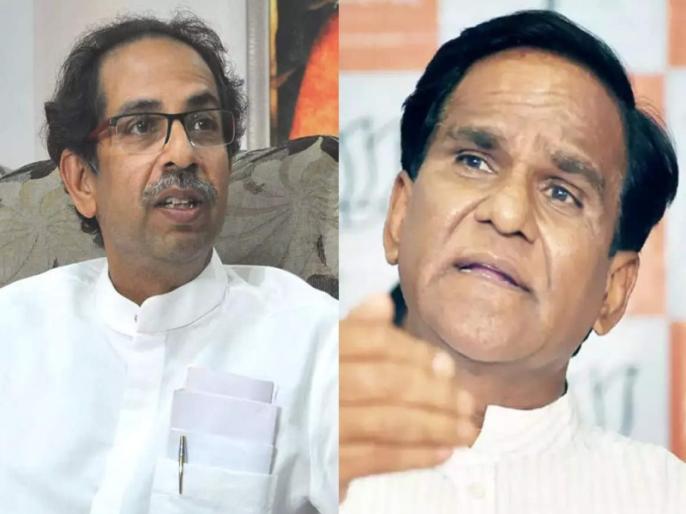 Mumbai: Opposition leader Devendra Fadnavis' claim that he was present in Ayodhya to demolish the Babri Masjid has been ridiculed by Chief Minister Uddhav Thackeray. If you had tried to climb Babri, it would have fallen down due to your weight, said Uddhav Thackeray. Also, Balasaheb Thackeray had clearly said that Shiv Sainiks have demolished Babri, so he is proud, said Uddhav Thackeray.
BJP has also responded to Uddhav Thackeray's criticism. I was there when Babri fell. There was no Shiv Sainik at that time. Union Minister Raosaheb Danve said that Uddhav Thackeray should not lie or mislead the people of the state.
Chief Minister Uddhav Thackeray should speak like the Chief Minister. We have to talk about the ongoing development in the state. No one intends to break up Mumbai. Mumbai is impregnable, said Raosaheb Danve. Raosaheb Danve also warned that we will show what BJP is in the future.
Our Hindutva is Gadadhari. The rest of Hindutva is bell-ringing. On this, Devendra Fadnavis said, his Hindutva is like a donkey. That's right. Our Hindutva was carrying a 'donkey', so we left you half a year ago. Our old photos come with you, it must have made you gasp. However, we have let go of the donkey, "he said while attacking the BJP.
Meanwhile, rallies have been going on in the state since last month. After the strong Hindutva role played by MNS chief Raj Thackeray at the Gudi Padwa rally, the ruling Shiv Sena came under constant criticism. Shiv Sena chief Uddhav Thackeray held a rally at BKC ground in Mumbai in response to the MNS-BJP rallies. Shiv Sena had made a large advertisement for this meeting. Therefore, everyone's attention was focused on this meeting.
Shiv Sena's Ayodhya tour on 15th June
Shiv Sena's Ayodhya tour has been postponed for five days due to Rajya Sabha elections. The Ayodhya tour, led by Shiv Sena leader and Environment Minister Aditya Thackeray, will now take place on June 15 instead of June 10, announced MP Sanjay Raut.
Balasaheb appeared in you – Minister Aditya Thackeray
At the beginning of his speech, Minister Aditya Thackeray bowed before the audience. The first line of the meeting is in Bandra and the last line is in Kurla. Seeing the crowd, I wanted to walk too. In this crowd I saw Panchmukhi Hanuman, Ramsita, Lord Shankar, Vighnaharta Ganapati. These Shiv Sainiks are our armor. Today in you I saw my grandfather Shiv Sena chief Balasaheb Thackeray, my grandmother. Therefore, we bowed down, said Aditya Thackeray emotionally.
Web Title: I was also there when Babri fell, there was no Shiv Sainik; said central minister Raosaheb Danve
Get Latest Marathi News , Maharashtra News and Live Marathi News Headlines from Politics, Sports, Entertainment, Business and hyperlocal news from all cities of Maharashtra.
.