irshi Videos News latest,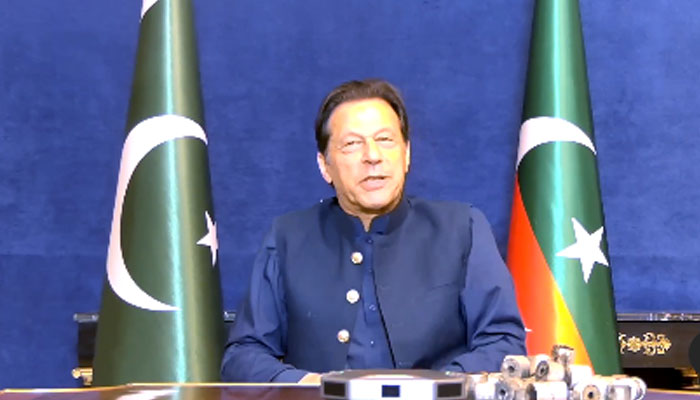 Leader of Pakistan Tehreek-e-Insaf and former Prime Minister Imran Khan say I am ready to go to jail, the promises made to Nawaz Sharif are fulfilled by the attempt to arrest him.
It is to be noted that after Imran Khan's non-bailable arrest warrant was issued, a team of Islamabad Police along with heavy-duty personnel of Lahore Police have been present at Zaman Park for several hours facing resistance from PTI workers.
In this situation, while giving an interview to the British radio station, Imran Khan said that I am ready to go to jail, going to jail will not harm me or my politics.
Imran Khan said that by trying to arrest me the promises made to Nawaz Sharif are being fulfilled, Nawaz Sharif himself has fled the country twice due to fear.
He said that a committee has been formed to lead the party if I am arrested, supporters are outside the building for security, party leaders have been picked up and allegedly tortured in the past.
Imran further said that I don't know what happens in the jail, but I am ready, one should be ready for everything.
They said there is no connection with our organization, I have no crime, Nawaz Sharif went to jail in the Panama case, 80 cases were filed against me, not a single thing can be proved, putting me in jail is a loss for them No damage .
Earlier, former Prime Minister Imran Khan had also released a video statement from his social media account.
In his statement, Imran Khan said that I am fighting your war, if something happens to me or I go to jail, then you have to continue the fight.
He said the police have come to arrest me, they think if I go to jail the nation will sleep, you have to come out for your right and real freedom, I have fought this fight all my life and will continue to fight. . .
.