irshi Videos News latest,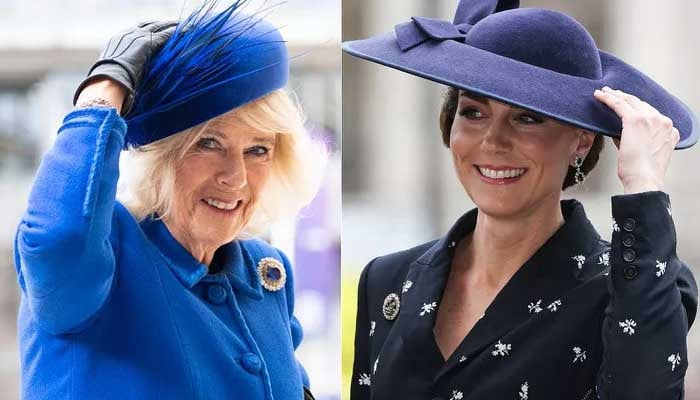 Queen Consort Camilla and Princes of Wales Catherine Middleton saved themselves from an unfortunate incident on Commonwealth Day.
Kate Middleton and Camilla Parker were spotted holding on to their iconic hats to avoid embarrassment as they entered Westminster Abbey on Commonwealth Day.
Both Camilla and Kate were all smiles as they both kept their hats on for fear of a gust of wind blowing them off as they attended the annual Commonwealth Day event.
The moment brought back memories of Princess Eugenie's royal wedding in 2018, where most of the guests at the wedding ceremony were seen holding their hats in a gust of wind.
Not only this, due to the storm, the bride and groom's departure in an open car was also cancelled.
.