irshi Videos News latest,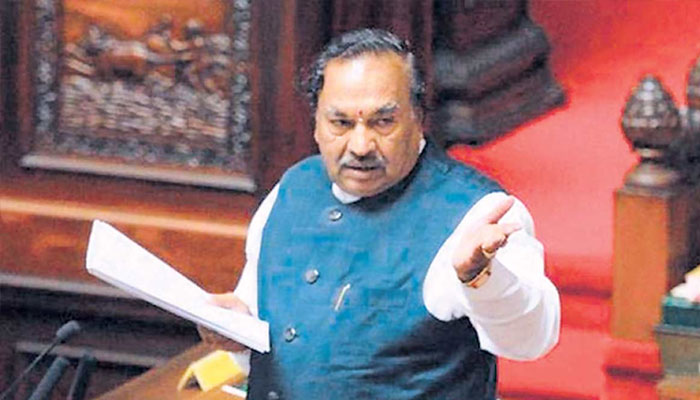 Former Bharatiya Janata Party (BJP) minister KS Eshwarappa made a highly offensive statement regarding Azaan and demanded its ban.
According to Indian media reports, KS Eshwarappa was addressing a public gathering as the time for the adhan arrived, but instead of stopping to respect the adhan, he started speaking very abusively about the adhan.
KS Eshwarappa said that wherever I went Azan was a headache for me, there is a Supreme Court judge who will end the sound of Azan tomorrow if not today.
The former BJP minister continued the insulting speech and added that we also pray in temples, sing shlokas, women sing bhajans, the only country in the entire world where religion is protected.
The former minister also said that there is no need for Azaan and therefore this matter should be resolved as soon as possible.
.