finland sweden joining nato will anger russia putin amid ukraine war Big trouble for Russia?
Russia, which attacked Ukraine with the fear of joining NATO, can now take the risk of similar attacks in Finland and Sweden? This question is because now these two countries are likely to join NATO. Especially as soon as Finland joins, a big challenge before Russia will be that the security of its nearly 1300 km border will increase because it shares such a long border with Russia. There is also a question that will the war between Ukraine-Russia, which has been held so far, take a more widespread form in Europe? Why are these fears increasing?
The possibility of Finland and Sweden joining NATO is said to be the fastest NATO expansion ever. Signs of this are also found in the statements of the leaders of Finland. He announced on Thursday that because of Russia's war in Ukraine, Finland should join NATO, the world's largest military organization. Sweden may soon follow the same path.
Russia's war in Ukraine and Putin's intentions to establish a Moscow-centered sphere of influence is said to have shaken perceptions of the security of the people of Finland and Sweden. All this happened within days of ordering the Russian invasion of Ukraine on 24 February. Public opinion there changed dramatically.
Support for NATO membership in Finland had been around 20-30% for years, but after the declaration of war in Ukraine this support has now risen to over 70%.
The situation so far is that even though both countries are not included in NATO, but are included in the closest partners of NATO. But at the same time, maintaining good relations with Russia so far has been an important part of their foreign policy.
So the question is, is it so easy for these two countries to join NATO? It is clear that Finland and Sweden are not as neutral as Switzerland, but they have traditionally considered themselves militarily non-aligned.

Qualified to join NATO?
Finland and Sweden are the closest allies of NATO. Most importantly, they already meet NATO membership criteria on the parameters of functioning democracies, good neighborly relations, clear boundaries and armed forces. He has formally promoted information exchanges with NATO after the invasion of Ukraine and has been involved in every meeting on war issues. Both are modernizing their armed forces and investing in new equipment. Finland is buying dozens of F-35 fighters. Sweden has high quality fighter jets Gripen. Finland says it already meets NATO's guideline of defense spending of 2% of GDP, reports AP news agency. Sweden is also ramping up its military budget and hopes to reach the target by 2028. Last year the NATO average was estimated at 1.6%.
But of course Russia will be very angry with this. He has been against it from the beginning that any country should bring NATO to the border of Russia. The same is said to be the main reason for the attack on Ukraine. What, then, could mean Finland and Sweden's membership in the 30-nation NATO alliance?
Putin has demanded that NATO expansion stop and in his May 9 speech he blamed the West for the war. Meanwhile, public opinion in Finland and Sweden suggests that similar actions by Russia have pushed them into the NATO camp.

That is, Russia's attack in Ukraine is now proving fatal for Russia. Not only in Ukraine, but also outside. This danger of Russia can be seen in the case of Finland. If Finland joins NATO, it will double the length of the NATO alliance's border with Russia. This will increase the 1,300 km long border in front of Russia to protect its border.
Putin has warned that there will be a military and technical backlash if they do get involved. But Russia itself is in trouble. Reports quoted officials as saying that several troops were sent to Ukraine from Russia's Western District bordering Finland and those units suffered heavy casualties.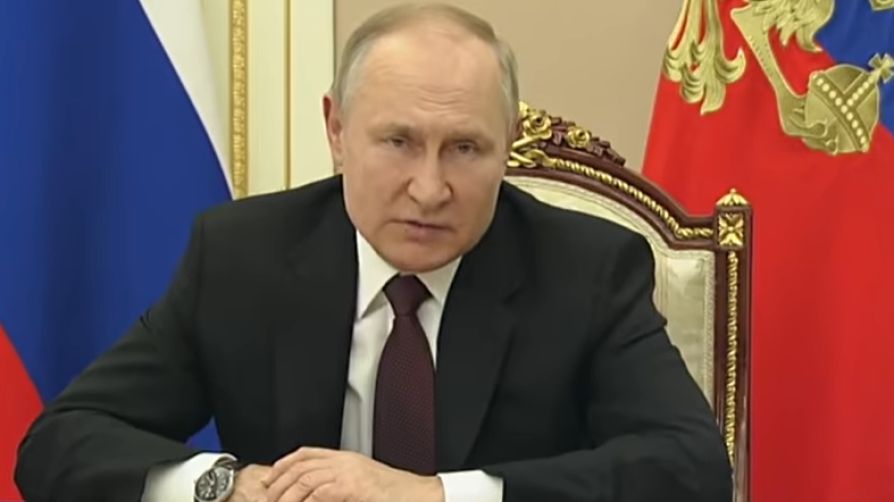 Russia said on Thursday that its response could depend on how close NATO infrastructure is to Russia's borders. Now Finland and Sweden will expect security assistance from NATO states if there is any response from Russia. Britain has also resolved to come forward to help them on Wednesday. But will other NATO countries also come forward to support them? And if that happens, how will Russia deal with NATO and Europe? Will he even consider using nuclear? If this happens, it will have serious consequences for the whole world.
,