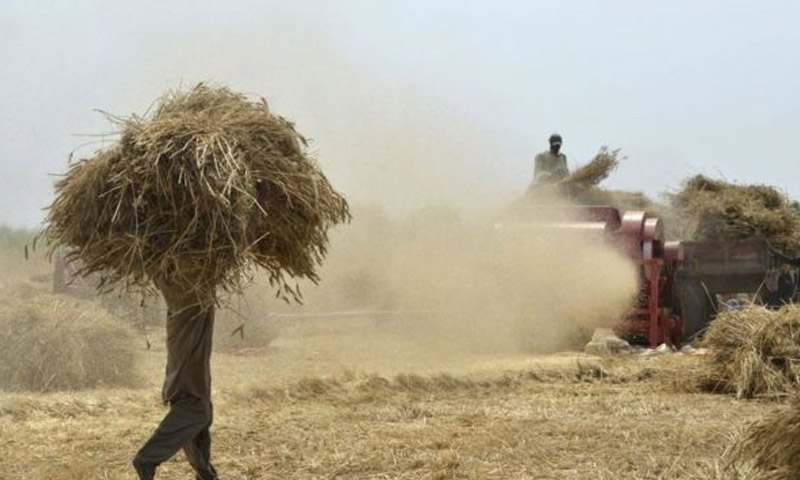 LAHORE: (Web Desk) Currently there is no shortage of wheat in the country, according to the NFRCC report, the country has wheat for sowing for the next 6 months and 1.8 million tonnes of wheat with a strategic reserve of 2 million tonnes. Import is in progress.
The National Flood Response Ordinance Center's ongoing report states that Pakistan has reached 0.6 million tons of imported wheat, 46,000 tons of wheat are being released daily from government warehouses.
Regarding other items, it has been reported that there was a bumper crop of tomatoes last year which is sufficient for the country's needs, 7.5 million tons of potatoes were produced in the country while 4.2 million tons of potatoes are required, potatoes and onions were imported from Iran and Afghanistan. Going forward, the government has abolished the duties of 27% for the import of potatoes and onions, the release of imported potatoes and onions is also being ensured on a daily basis.
Onion consumption in the country is 1.5 million and tomato consumption is 50 million tons, 55 thousand tons of tomatoes and 6 thousand tons of onions have reached the country and local reserves are in addition.
According to NFRCC, the demand for dal masoor and mash in the country is 1.5 lakh tonnes, dal masoor and dal mash are being imported from Canada, Australia and Myanmar. The highest consumption of pulses in the country is between 7.8 and 8 lakh tons of pulses and gram in Pakistan annually. Is.