irshi Videos News latest,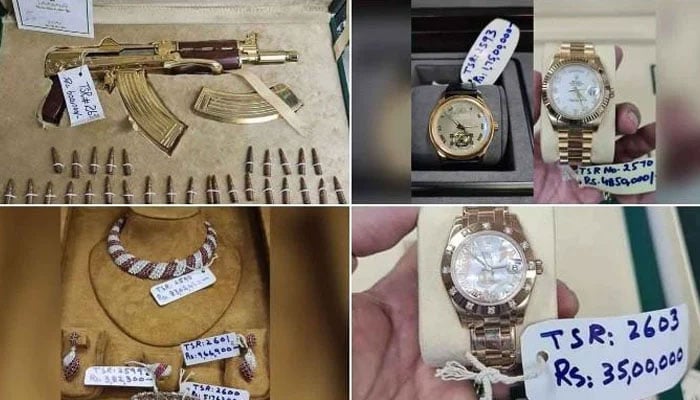 Lahore's Jamia Naimiyyah declared the Tosha Khana Act illegal.
Among those who issued fatwas are Dr. Raghib Naimi, Mufti Imran Hanafi, Mufti Nadeem Qamar, Mufti Arif Hussain.
It has been said in a fatwa that it is not permissible to buy goods at a lower price than Tosha Khana Rasulullah sallallaahu 'alaihi wa sallam has warned against keeping a gift given to a person holding a government office.
According to the text of the Fatwa, the gifts of Tosha Khana are the trust of the nation and the people, and the gifts should be spent on public welfare.
It is said in the fatwa that according to the blessed hadiths the gifts given to the officials will be collected in the treasury, taking the Toshakhana products at a low price is tantamount to betrayal of trust from the Sharia point of view.
In the fatwa, the Minister of Justice has been appealed to participate in changing the prevailing law.
It's worth noting that yesterday the federal government released Tosha Khana's public records from 2002 to 2023.
Names of former presidents, former prime ministers, ministers and government officials are among those receiving gifts from Tosha Khana.