Breaking News : Second day of survey of Gyanvapi Masjid, videography being done by climbing dome, tight security arrangements – Latest Bihar News| Current News of Bihar
Survey of Gyanvapi Masjid in Varanasi continues for the second day today. After the basement inside, videography and photography is being done by climbing the dome of the mosque. Tight security arrangements have been made in the campus during this time. The commission proceedings began on the second day at 8 am on Sunday. It is being told that by 10.30 pm, 65% of the survey work was completed.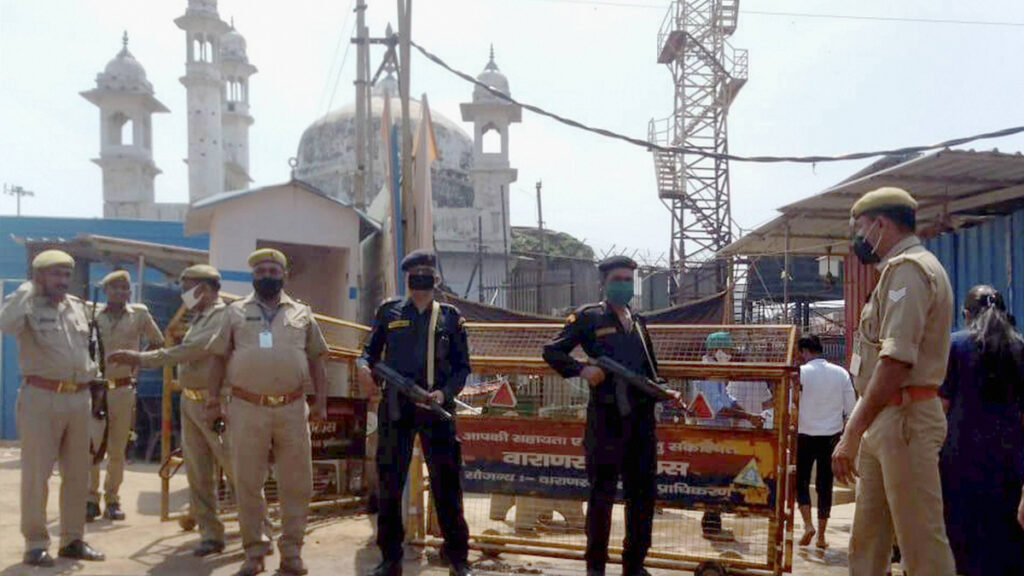 Let us tell you that on the instructions of the DM, the Anjuman Arrangementiya Masajid Committee had already opened the locks. The team surveyed all the four rooms one by one. There were no windows or lighting in the basement. There lighting was arranged by the temple administration. During the survey, the pillars, doors and walls in the basement were measured. The height of the pavilion was measured with the thickness of the walls. The dust accumulated from the figures raised on the pillars was removed.
Let us tell you that since the survey started inside the Gyanvapi Mosque from Saturday, the discussion of the basement is on every tongue. Because it is believed that Swayambhu Adivisheshwar is situated in this basement itself. The spire of the octagonal temple was demolished by Qutubuddin Aibak in the 11th century. In 1595, on the orders of the Mughal emperor Akbar, one of his Navaratnas, Raja Todarmal, through his son, got the temple renovated. At the same time, a cellar was made in the sanctum sanctorum.