irshi Videos News latest,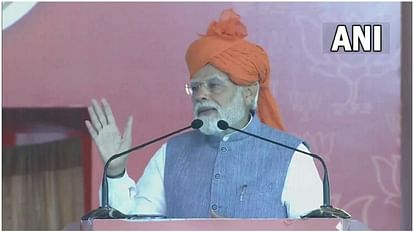 Prime Minister Narendra Modi.
– Image: ANI (File)
Expansion
Prime Minister Narendra Modi will visit Karnataka on March 25. During this he will flag off BJP's 'Vijay Sankalp Yatra' and participate in it. After this he will address a huge public meeting in Davanagere. This is being seen as a formal launch of the BJP's 'Mission Karnataka'. Assembly elections are likely to be held in the state in May this year.
The challenge for BJP in Karnataka is to save its government. The party appointed Prime Minister B. It has been decided to go to the elections with the face of Bommai. BJP National President JP Nadda and Union Home Minister Amit Shah are constantly visiting the state and working to create an atmosphere in favor of the BJP. Prime Minister Narendra Modi has also taken 'Mission Karnataka' forward by launching several schemes in the past. During this visit, the election campaign can be given a formal shape.
In the last assembly elections, BJP had to face a lot of difficulties in this state. It was successful in 104 seats with 36.35 percent of the votes. While the Congress won 80 seats with 38.14 percent votes. After the elections, the Congress formed the government with the support of the Janata Dal (S). But later, under new circumstances, BJP was able to form its government in the state.
,