irshi Videos News latest,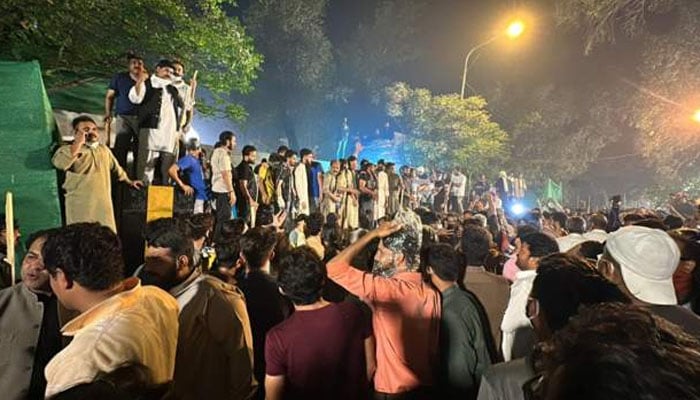 Attempts to arrest Tehreek-e-Insaf Chairman Imran Khan are on by Islamabad and Lahore Police, Lahore Police entered Zaman Park from Dharmapura.
Additional police have been deployed around Zaman Park, there are intermittent clashes between police and activists while heavy police force has also arrived from Kasur, Gujranullah and Sheikhupura.
DIG Sohail Sukhera and RPO Gujranwala Dr Haider Ashraf are also present outside Zaman Park for the arrest of Imran Khan.
Clashes between police and workers
Clashes with activists continue as policemen try to advance towards Zaman Park, policemen are firing in response to stone pelting by PTI workers.
Police also use lathi charge and water cannon to remove PTI workers from the road, meanwhile 33 policemen including DIG Islamabad Shehzad Bukhari and SP Amara Shirazi and a civilian were killed in stone pelting. is hurt
During the clashes, PTI workers set fire to the police water cannon and damaged the police car.
The angry workers also set fire to the motorcycles of the traffic wardens, when the fire brigade of Björgun 1122 arrived at the scene to put out the fire, the workers also set it on fire.
On the other hand, the police have arrested more than 15 PTI workers.
It is to be noted that the Islamabad court had restored Imran Khan's non-bailable arrest warrant while passing a reserved judgment on the immunity petition filed by the PTI chairman in the Tosha Khana case.
The court had ordered the police to arrest and produce Imran Khan on March 18. It is the role of the police to produce Imran Khan in court.
The court also rejected Imran Khan's plea for exemption from attendance, after which the PTI chairman's non-bailable arrest warrant was reinstated.
.