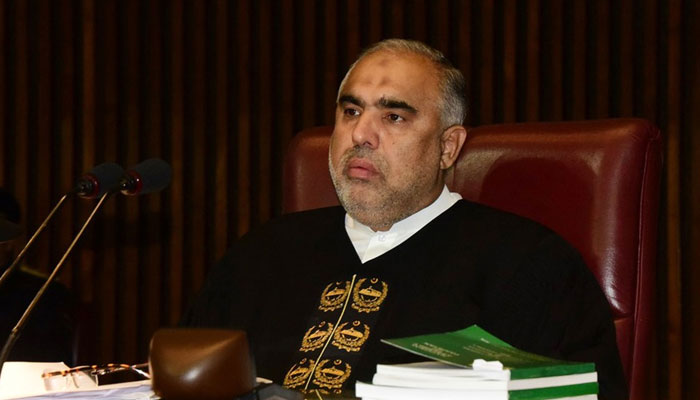 Swabi: Former Speaker National Assembly Asad Qaiser has received a notice from the Federal Investigation Agency (FIA) Peshawar.
Asad Qaiser confirmed the receipt of FIA's notice and said that the notice has just been received by FIA Peshawar, all the records are there, I will present it to FIA.
Asad Qaiser said that he is not afraid of such lofty tactics, he will fight hard on the political and legal front, the imported government is afraid of the popularity of Imran Khan, the government should avoid using state institutions for its political ambitions.
It should be noted that the Federal Investigation Agency (FIA) has summoned Pakistan Tehreek-e-Insaaf leader and former Speaker National Assembly Asad Qaiser in connection with the inquiry into the prohibited foreign funding case.
Asad Qaiser has been asked to appear at the FIA ​​Khyber Pakhtunkhwa office on August 11 by the inquiry officer of FIA Peshawar.
In the notice sent to Asad Qaiser, it is said that according to the judgment of the Tehreek-e-Insaf Prohibited Funding Case, you have two bank accounts, Asad Qaiser is involved in opening and operating these 2 bank accounts, so appear before the inquiry team in a personal capacity and Answer questions about bank accounts.
It should be noted that after the decision of the Election Commission on the prohibited funding case, the FIA ​​has also started investigating the leaders and office workers of Pakistan Tehreek-e-Insaaf.
.