irshi Videos News latest,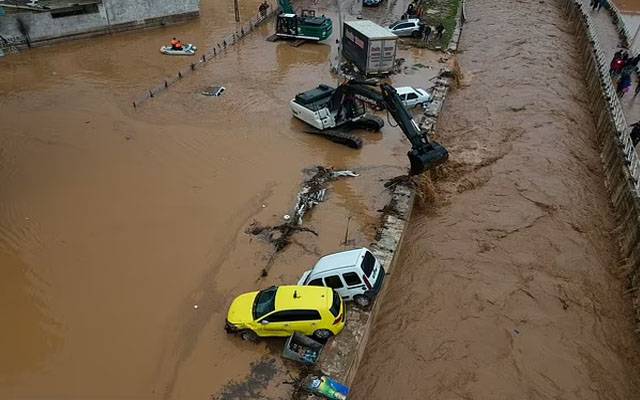 Web: 14 people have died as a result of heavy rain and flooding in earthquake-prone areas of Turkey, with many missing after being washed away by flood channels.
According to foreign media reports, the floods occurred in Turkey's earthquake-prone regions of Adyaman and Sanli-Arafa after heavy rains since Tuesday evening.
12 people living in temporary shelters in Sanli-Arfa and two, including a one-year-old child, died in Adiyaman due to different accidents due to floods.
Officials have advised people to stay at home due to heavy rain and flooded tracks in Adiyaman and Sanli-Arafah. On the other hand, the meteorological office has predicted more rains in these areas.
It is worth noting that more than 50,000 people were killed in the 7.8 magnitude earthquake that struck Turkey and Syria on February 6, while millions were injured and displaced.
.