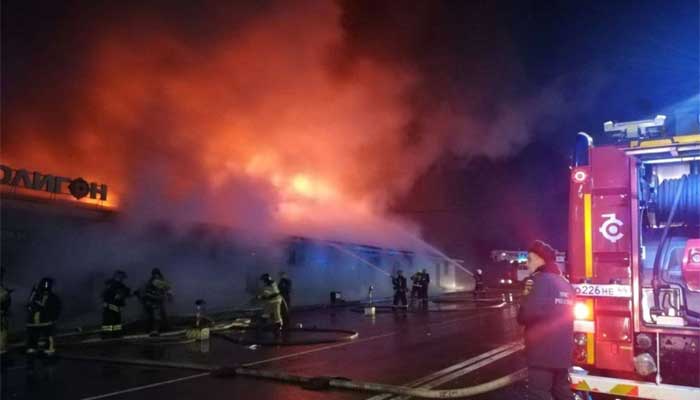 At least 13 people have died after a fire broke out at a nightclub in the Russian city of Kostroma, officials say, after a man inside the club set off fireworks.
According to the Ministry of Interior of Russia, the police have identified and arrested the suspect.
The investigation committee says that 13 people died in the fire, the number of injured is being confirmed.
A fire broke out in the club around 2:30 in the night, 250 people evacuated the building.
.